Employment Law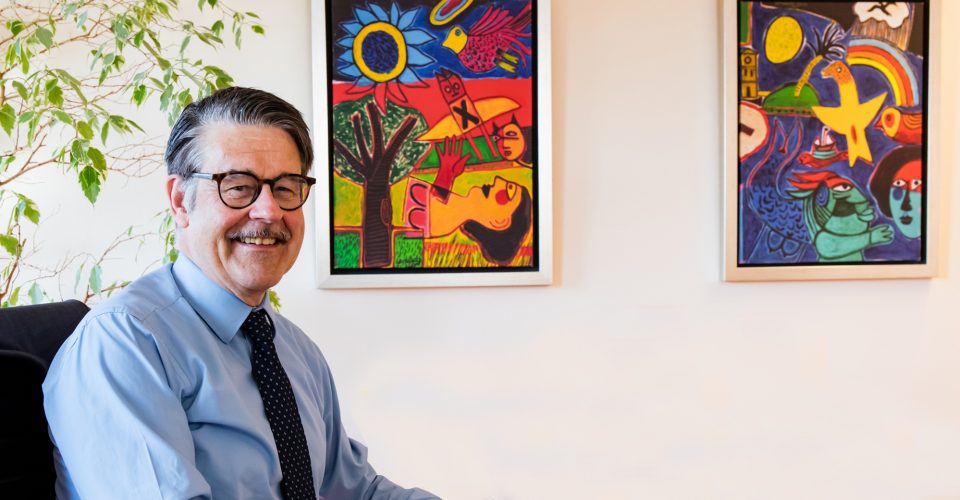 Employment law - Lawyer or legal expert
Are you looking for an expert in the field of employment law? Then the lawyers of JPR are the right people to contact. Each employment lawyer at JPR is a true expert.
Our employment law legal experts provide advice to entrepreneurs, corporate lawyers and private individuals regarding a range of matters that could be of important in employment relationships. If the time for advice has already passed and negotiations are out of the question, then the JPR lawyer can conduct proceedings for you in court.
A lawyer has a statutory obligation of confidentiality and a right to refuse to give evidence. The latter means that they can invoke confidentiality before the court. This does not apply to other legal advisers in employment law.
In short, if you require an employment law legal expert or an employment lawyer, then contact JPR. We will be glad to be of assistance.
Our lawyers provide advice to entrepreneurs for a myriad of topics and act on their behalf in court, if necessary.
Drawing up employment contracts
There are many model employment contracts available, often free of charge on the internet. However, these agreements do not always match your specific wishes and situation. For instance, agreements made at the collective level will often have a lot of influence. Many collective labour agreements record additional rights and obligations with respect to leave and absence at a collective level. The obligation to continue to pay wages in case of sickness can be higher than the statutory minimum. The collective labour agreement can determine a set number of waiting days in case of sickness. Specific employee groups can be entitled to additional days' holiday. The collective labour agreement also often describes specific events for which additional leave can be taken.
Pension
When entering into an employment agreement, you must also pay attention to pensions as an employer. Many companies are covered by the scope of a mandatory sectoral pension fund without knowing it.
If you are not covered by a mandatory sectoral pension fund and you do offer your employees a pension, then it is important to make clear agreements. This will prevent any discussions in the long term. This discussion may even take place after the end of the employment contract. Pension law is a separate speciality within our law firm. We will gladly be of assistance should you have any questions.
Amendments to terms of employment
There are various options to change terms of employment. It can even simply be done by using a so-called unilateral changes clause. However, there are limits to the options of unilaterally changing terms of employment. Furthermore, it is always important to check if it concerns individual changes or a change at the collective level. For collective changes, the Works Council has a right of consent or right to prior consultation depending on the topic. This is part of the speciality Employee Participation. The employee participation lawyer closely monitors legal precedence in this specialist field apart from employee law rulings.
Sickness
Every employee sometimes falls ill. This rarely leads to discussion. Our lawyers do notice that frequent sickness absence and long-term sickness absence lead to discussions more often in the daily employment law practice. Later, we often hear: 'we should have went to a lawyer sooner'.
Sometimes an employee calls in sick without them actually being sick. If the employee's absence lies outside of the employer's control, then it could be a case of refusal to perform work. If the employee persists and any sanctions with respect to wages are fruitless, then a dismissal may follow.
JPR lawyers regularly assist private individuals. If you have a question or a legal dispute with respect to employment law, then we are the right people to contact.
Employment agreement assessment
If you are presented with an employment agreement from your (intended) employer, then our experts can assess this agreement for you. Many directors use this service, because they enjoy a much lower level of employment protection for which provisions can also be included in the employment agreement. We will gladly provide input.
Collective labour agreements
Our employment lawyers can check for you if a collective agreement applies. Collective labour agreements are agreements at the collective level between the employer (organisations) and unions. Company collective labour agreements apply within a specific company. Branch collective labour agreements apply to an entire industry. Branch collective labour agreements are often declared binding in general. This means that they also apply to companies that are not members of an employers organisation. Agreements recorded on a collective level (collective labour agreements) also influence individual agreements.
Sickness
Sickness is an important theme in employment law. Social security aspects often play a part in this for employees, especially if it concerns long-term incapacity for work. The consequences of agreeing to a change in position or dismissal during sickness can be extensive. Therefore, it is important that you acquire proper advice.
Sometimes it does not only involve sickness, but a workplace conflict. These are tricky situations for which good guidance is best left to a specialist legal adviser who can provide you with advice befitting your situation. The lawyers at our law firm are experts in this field and know how to respond if the employer accuses you of refusing to work.
Social Security
Our lawyers often receive questions with respect to social security. For instance, with respect to the right to Unemployment Benefits or sickness benefits. If the employment agreement ends after two years of sickness (and taking into account the notice period) then the employee will apply for WIA benefits. Granting these benefits has consequences for the employer, who may be the risk bearer, or who may experience the consequences via the premium differentiation. There are also regular discussions between employees and employers in terms of social security.
Pension
It often turns out after the end of the agreement that the pension is lower than expected. In such a case, it is good to check what has been agreed upon and to see if the agreements have been complied with. This is easier said than done; agreements have often been made a long time ago and quite a few changes have been introduced over time. Pension law is a separate speciality within our law firm.
Internet protocol and code of conduct
Compliance, governance and privacy often overlap in terms of employment law. You can contact our lawyers to draw up, assess and implement protocols, such as an internet protocol or a code of conduct. We are also available for advice and guidance with respect to the appointment and dismissal of directors.
Acquisition supervision
The employment lawyers are often part of a team that supervises an acquisition. After all, uncommon employment law aspects play a part in the transition of a company. This also applies to the assessment of pension consequences in case of an acquisition.
Up-to-date knowledge
The employment lawyers will keep their knowledge up-to-date for you. This allows our law firm to always give the right advice. Lawyers track current rulings in terms of employment law and are obliged to take annual intrinsic courses to keep their knowledge up-to-date. Moreover, they regularly meet internally to discuss developments in the field, including legal precedence, legislation and literature.
All lawyers within the legal field Employment Law