Rates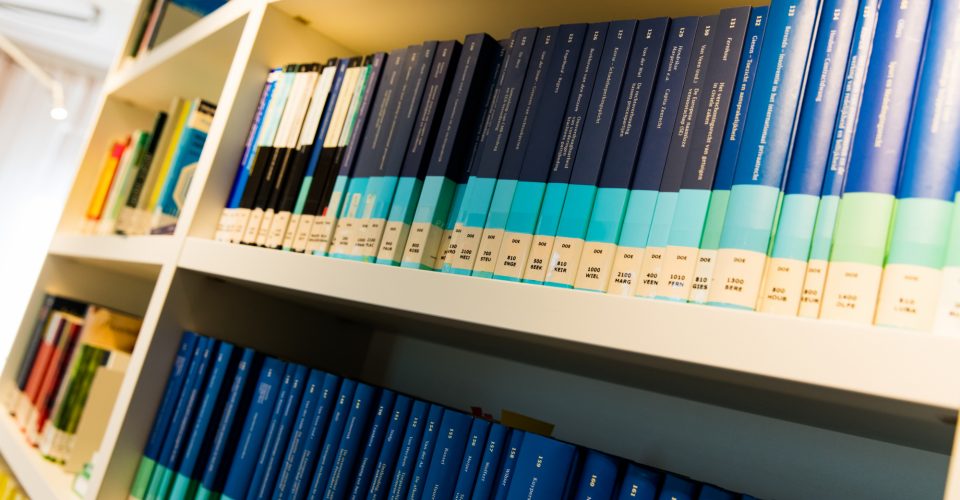 We combine our versatility and quality with competitive rates. Moreover, we do not have surcharges for our hourly rates in case of urgency or specialist work.
JPR is about transparency in costs
JPR Advocaten has a number of methods for charging the costs of their activities. Every method has its advantages and disadvantages. The client's wishes in this matter come first. Naturally, this does need to fit the nature of the assignment.
Before you continue reading, we would like to point out that rates usually cannot be compared one-to-one. After all, it is not just the hourly rate, but also the final result and the required number of hours. It helps to know that our lawyers are experts in one or two legal fields and can thus help you very effectively. This could mean that the lawyers of JPR can often complete your case to satisfactory results in less time than another possibly less specialised and less equipped firm.
Our hourly rates
The hourly rate depends on the experience of the lawyer handling your case. The lawyer discusses this with you beforehand. It is possible that multiple lawyers will work on your case. If another lawyer works on your case, then the hourly rate of the lawyer in question will be calculated. If that specific lawyer has more experience, then a higher hourly rate will apply. JPR will inform you before the other lawyer starts their activities.
Every lawyer keeps an accurate timesheet for their activities for clients. This is recorded in 6-minute time units. You can find easily find the timesheet on the specification we will send along with the fee statement.
JPR will charge (a minimum of) one time unit for activities that take less than six minutes.
No office expenses
Traditionally, most law firms have a surcharge for minor costs, such as photocopies, postage, administration charges, etc. However, times and work methods change. Digitisation has also made many processes more efficient in our profession. For this reason, we no longer charge any office expenses and also do not include them in higher hourly rates.
Discount on the hourly rate
A discount on the hourly rate is possible if the volume, exclusivity and/or commitment for a longer period of time warrant it.
Blended hourly rate
With respect to a blended hourly rate, all lawyers working on your case use the same hourly rate regardless of their experience. You will pay less for experienced lawyers in this case, and will pay more for less experienced lawyers.
Result-related bonus
The bonus depends on the outcome of the case. For a previously described result there will be a higher bonus than for not achieving this result. No cure no pay also considered a result-dependent fee. No cure no pay is only permitted for personal injury cases and loss of dependency cases, and only under certain conditions. A fee in the form of a percentage of the result is not permitted.
Fixed fee for standard activities
JPR is prepared to handle many common activities at a fast rate. These could include activities that are commonplace in your organisation, but could also include activities that the lawyer in question encounters often in their own practice.
Fixed fee for (sub)projects
At the start of a case it is often not always clear which way things will go. This depends on the attitude and position of the other party. In these cases, it is possible to make a fixed price agreement per independent step.
Helpdesk
Many clients have already experienced the convenience of our Helpdesk. You can contact us for brief questions via email or telephone at a fixed monthly fee. If matters turn out to be more complicated than you thought at first, a case will be created for which separate agreements will apply.
Activities per day blocks
Do you need legal support for a longer period of time or on a more regular basis? Then we can also charge per day block. If you wish, we can also perform the activities at your location.
A fixed annual fee for our comprehensive services
As an entrepreneur, you budget the expected turnover and costs yourself. Such an assessment is difficult to make for legal costs. JPR Advocaten can cover this risk for you by issuing a yearly offer in which we will take care of all legal fees within agreed upon parameters. Or we can cover all legal fees for one or more specific segments, such as employment law. We can offer your HR department optimum certainty financially and legally by agreeing upon an annual fee for this.
Legal expenses insurance
With a legal expenses insurance, you are also free to select your own lawyer for legal proceedings. In these cases, we will agree on the costs of our activities together with your legal expenses insurer.
Additional costs
Disbursements
The aforementioned methods usually relate to the activities performed by our firm. It is possible, however, for JPR to use the services of a third party. This includes, for example, a bailiff serving a summons, or an accountant to calculate damages. These costs are passed on by JPR separately.
Order for costs
Should you lose proceedings, then the court can issue an order for costs. These costs are not covered by any price agreements with your lawyer and must be paid to the other party.
VAT
Unless explicitly agreed upon otherwise, the agreements exclude the applicable VAT rate, which is currently 21%.
Travel expensesq
Should JPR perform activities based on an hourly rate, then this hourly rate also applies to the travel expenses and waiting period. JPR does not separately charge travel expenses.
Bills
At the start of every month, JPR bills the hours and additional costs for the month before. In specific cases, JPR can require an advance. JPR will settle this advance with the final bill of a case.
For fixed price agreements, JPR charges the costs of the activities immediately or in specified terms.
The payment term is 30 days unless there is an advance bill in which case the agreed upon term - usually a few working days - applies.
Liability
JPR Advocaten is the trade name of JPR Advocaten Coöperatief U.A. and is registered with the commercial register under no. 52410021. All activities are performed based on a contract for services with the cooperative. The general terms and conditions apply to this contract, which contain a limitation of liability. The terms and conditions can be viewed here or will be sent to you upon request.
Complaints regulations
We strive towards being of service to you as optimally and adequately as possible. Nevertheless, it cannot be excluded that you may be dissatisfied with how a case is treated or the way in which you are being treated by your lawyer. There may also be a difference of opinion on the fee note. For these kinds of situations our firm has Complaints Regulations and a complaints officer - not the acting lawyer - who will hear your complaint and will attempt to remove the dissatisfaction or to provide advice on any further action. The acting lawyer is obliged to provide you with the Complaints Regulations if prompted and to inform you of the option of using the complaints official.
Disputes Committee for the Legal Profession
For cases in which, in your or our opinion, internal settlement of a dispute is not possible our firm is part of the Disputes Committee for the Legal Profession.
These regulations are applicable to our services in the following cases:
complaints about the quality of the service;
claims for damages, with a maximum of € 10,000.00;
the sum of the fee notes regarding works for any legal field;
fee notes presented by lawyers (without limitation) that remained (partially) unpaid for any reason.
The Dutch court has authority for all other disputes.
The complaints regulations of this disputes committee can be requested from the secretary of this committee, P.O. Box 90600, 2509 LP The Hague.
You can find more information on the website of the Disputes Committee for the Legal Profession.