Property Law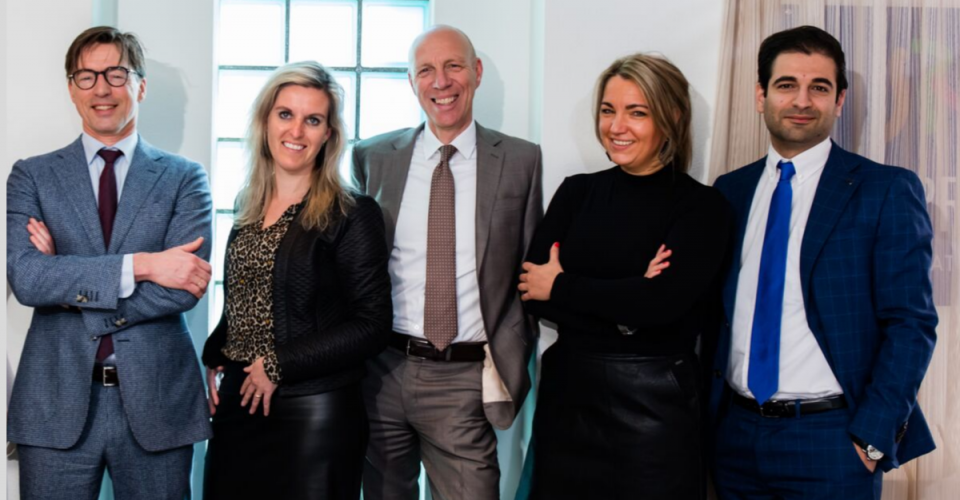 The Netherlands is a country of builders. There is a lot of property in a relatively small area. Out of the over 140,000 companies, one in ten is part of the construction industry. Naturally, many more are involved in construction indirectly.

The construction process is complicated on an organisational level. Many parties have to work together and, as a result, make agreements. Moreover, the government has a regulatory function. Partnership agreements, contracts and licences play a major part, but agreements regarding the exploitation and management of property, including tenancy law and construction law are not to be forgotten. At JPR Advocaten, we call this property law.

Just like experts, such as electricians, play a vital role in the physical process, property lawyers plays a major part in the legal process.
Civil Construction Law
Complex partnership agreements hinge on proper wording. A good property lawyer not only records what the parties agree upon, but will also provide advice regarding how to best shape a partnership to allow for a good collaboration and prevent any conflicts, and thus damage. This is all covered by civil construction law.

Any developer wants to avoid risks. A critical look at every party involved between design and completion is a must. With the major financial interests inherent in the construction industry, a good contract can safeguard profits and the continuation of the company.

If one of the parties cannot comply with an agreement, then a property lawyer can provide advice when looking for solutions. If there is a matter of unwillingness to comply, then JPR's property lawyers can conduct legal proceedings to enforce compliance. They are experiences in carrying on legal proceedings in ordinary court and the Arbitration Board for the Building Industry. JPR's lawyers will, however, never lose sight of the fact that it can be of interest for the parties involved in the dispute to settle amicably instead of conducting legal proceedings. If it is in your best interest to settle, then JPR's property lawyers will proceed accordingly in close deliberation with you.
European Procurement Law
Tendering processes are no longer the exception. The government is the biggest client in the construction and infrastructure industries. Tenders are often mandatory for government clients under the Public Procurement Act. Procurement law covers a large part of property law. A procedure in accordance with the regulations of the Public Procurement Act is often selected even for situations in which a tendering process is not mandatory.

The regulations of the Public Procurement Act and a tendering process are complicated. It is easy to make a procedural error, and because it often involves large-scale projects with major interests, a legal conflict often is unavoidable. This causes many delays and additional damage. Damage that should and could have been prevented.

Designing a legal and effective tendering process is a specialist task. Of course you can use a default model, but any experienced client knows that custom work is better. The party issuing the tender can benefit strongly from timely performing a legal review of the tendering strategy and the tender documents. Which is where a good property lawyer is worth their weight in gold. As a tendering applicant, you must also ensure that your company is ready for a tendering process!

Firstly, this means that you are prepared for all requirements set by the process, that you possess all the right documents, and that you know what your rights and obligations are.
Secondly, work carefully and meticulously, study the tender documents thoroughly in advance, ensure that the right documents are in the right place and adhere to the set timeframes.

Finally, be selective and critical, determine which types of tenders are interesting to your company and which are not.
JPR's lawyers can assist and advise for all these property-related aspects.

Government
Apart from the fact that, as a client or land owner, the government plays a major part in the construction industry, there are also considerable government regulations. The government plays a classic role in this: to regulate the use of land via zoning plans and to determine if it is possible to build via environmental permits. This area is covered by administrative law.

An environmental permit regulates a company's effects on the environment. Upon issuing an environmental (building) permit, the government checks if a building meets the requirements for aesthetics, safety and energy performance. Moreover, the government supervises the usability and safety of buildings via the environmental permit for construction. This used to be called the building permit.

The government is not only part of the process in issuing a permit, but also in enforcing the legislation bound by rules. Many things go wrong here. JPR's property lawyer can assist companies in this. For permit extensions, they can look for the weak spots in advance so they can be fixed. This gives the permit application a bigger chance of success to reach the finish line in case of any objections. JPR's administrative lawyers can strategically conduct proceedings so the time that needs to be spent on them is limited as much as possible. When it gets down to it, they can conduct firm proceedings without losing sight of the importance of a good relationship with the government. There is no need for legal proceedings to turn into a personal argument.

Wherever there are regulations, there is supervision; an aspect for which the government has extensive authority. There is a significant amount of interests that are affected whenever measures or sanctions can be imposed. High administrative fines or penal sums can also be imposed on the entrepreneur privately. Companies can even be closed down, and buildings without a permit or in violation of a permit can be demolished after an administrative enforcement order. If it concerns survival, JPR's administrative lawyers are heavy-hitters who protect your interests with expertise and perseverance.
In real estate, there are no minor interests. For expertise in construction, you will go to an professional, and to an accountant for your tax return. It goes without saying that you will go to a specialist property lawyer for your property issues.
JPR's property lawyers put the real in real estate!

Property law is a broad topic. As a corporate lawyer, you are the director with knowledge of all its aspects. It must be a safe feeling to know that you can fall back on a reliable consultant when in doubt about specialist topics. A firm that covers all the bases, from your collective labour agreement to the zoning plan for a specific project, and that has experts for every field.

Moreover, it is often recommended from a strategic perspective to use an outsider for difficult issues or even court cases. A third party has less attachment to a case and can act more freely. A lawyer is not expected to be friendly; once the job is done they leave. Meaning that your personal relationship with the other party is damaged as little as possible. And of course, running a company is entirely different from conducting legal proceedings: every man to his trade.
JPR's lawyers put the real in real estate!

All lawyers within the legal field Property Law